What Is Wealthy Affiliate For Or About?
This site is supported by its audience. When you purchase through links on this site, I may earn an affiliate commission at no additional cost to you. Thank You! Learn more on my disclaimer page.
Wealthy Affiliate Platform FAQ's –
What Is Wealthy Affiliate For Or About?
FAQ's = Frequently Asked Questions
'Wealthy Affiliate' aka (also known as)
'WA' & 'Wealthy Affiliate University' – the terms are used interchangeably.
Discover what Wealthy Affiliate is for & if it's a good fit for you.
Comprehensive series of posts covering obvious
& not so obvious aspects of the WA platform.
Wealthy Affiliate is for online entrepreneurs of all levels, whether starting their journey or more seasoned. Those that want a side hustle or to create & grow a successful long term online business or 2 or 3…
Wealthy Affiliate is a newbie friendly platform with all the foundation tools, training & support you need all under one roof. A platform that keeps evolving since its inception in 2005, yet the membership price remains the same! How do they do that? I'm not complaining, its awesome value.
A helpful & supportive community of over 800,000 members, with diverse backgrounds & experience. People join WA for a variety of reasons but at the root of it they're wanting a successful online venture.
When looking into any product or service or company it is wise to do your own due diligence. In other words do your homework to evaluate that the said product or service or company is a good trustworthy fit for you.
Does it tick most of your boxes?
It's very rare that one product or service or company will tick all your boxes. We as people are individually unique and have a diverse range of reasons/experience for looking at the same product or service or company.
The ones that they don't tick how important are they to you?
Are you comfortable to let slide or are they a deal breaker?
In my series of posts I have tried to collate all the obvious & not so obvious aspects of Wealthy Affiliate to assist you in your due diligence. The not so obvious are what I've discovered since being a member. Like most I started out with the Free Starter Membership, a fabulous way to get a feel & see if Wealthy Affiliate is a good fit. I highly recommend it.
Everything you may want to know about Wealthy Affiliate is in the series of posts listed below.
 

 If I have missed something you'd like to know don't hesitate to ask me in the comments section below any of the posts. Likewise if you find the posts useful let me know 🙂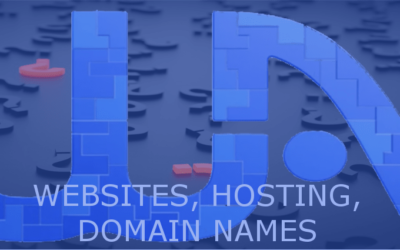 Answers to Questions you may have on Wealthy Affiliates' Websites, Hosting & Domain Names
read more
Have any thoughts or questions? Feel free to ask them below and chime in any discussion.
To your abundance & dream laptop lifestyle!