What is Dropshipping?
Dropshipping is another legitimate business model that some online marketers find success with.
You may unknowingly have purchased many items from Retailers websites or other marketplaces like Amazon or Ebay, but received the goods directly from the manufacturer or wholesaler. Many big catalogue and mail order companies use this method too.
So what is it? The short definition…
Dropshipping is an order fulfilling business model whereby the Retailer never physically sees or handles the product(s) he/she sells.
But does everything else a conventional retail business does, such as: sets the selling price, takes payment, handles customer service, etc…
The customer thinks the product came directly from the Retailer.

How does it work?
Let's assume Sally is the Retailer …
Sally finds product manufacturers or wholesalers that cater for her niche market and will drop ship on her behalf
An arrangement is made between the parties which includes: product cost & purchase quantities, shipping costs & terms, etc…
Sally selects the product(s) she wishes to sell and works out the selling price, taking into account all the costs & adding a good profit margin
Sally then promotes the products on her website and/or other marketplaces
The customer sees the promotion and purchases the product by paying Sally
Sally then orders & pays for the product from the manufacturer/wholesaler with instruction to ship it direct to her customer
Manufacturer/wholesaler ships product direct to Sally's customer
The biggest difference between the 'Dropshipping' and the 'Standard Retail' business models – is that the 'Dropshipping Business Retailer' doesn't handle, hold or own any products (stock).
How to find manufacturers and wholesalers who will dropship …
Firstly what are manufacturers, wholesalers and retailers?
A Manufacturer is a business that makes goods for sale.
A Wholesaler (also known as a distributor) is a business that stocks another business's products, such as those from manufacturers, and then sells it on to the Retailer.
A Retailer is a business that sells directly to a buyer / customer / purchaser.
So how to find them…
Mmm… Not as easy as looking for Affiliate Programs. Googling 'manufacturer + dropship' or 'wholesaler + dropship' or 'distributor + dropship' will give you many results, but they're not all that they seem. Sifting through these results is the dilemma as many other would be retailers of goods drop shipped have commented.
This is what they discovered:
Manufacturers

Not many manufacturers will deal directly with small Retailers. But if you want to sell their product, ask them to recommend which of their wholesalers will drop ship.
Legitimate Wholesalers / Distributors

A legitimate wholesaler/distributor purchases their stock directly from manufacturers
Will normally offer much better prices
Not very good at promoting themselves online so join 'Supplier Directories'
Will often advertise in Trade magazines
Unlegitimate Wholesalers / Distributors (& what to look out for!)

So many appearing in online search results
Retail stores posing as wholesale suppliers
They sell to the public at so called 'wholesale prices', in reality they're selling at inflated wholesale prices
May want ongoing monthly membership or service fees
Supplier directories

Provide a database of suppliers organized by market, niche or product
Most Supplier Directory providers charge a directory access fee
Some will also offer you other services for promoting and managing your business
Many directories have some sort of screening process to ensure the suppliers listed are genuine wholesalers
A good resource for browsing lots of legitimate suppliers in one place, be inspired for product and niche ideas
Handy if short on time and willing to spend the money
Not necessary if you already know which products you want to sell & able to find the manufacturers
Not necessary once you've set up your business, unless you're continuously wanting to add other products to your range
Some of the better known online Supplier Directories out there, but please do your own research on them: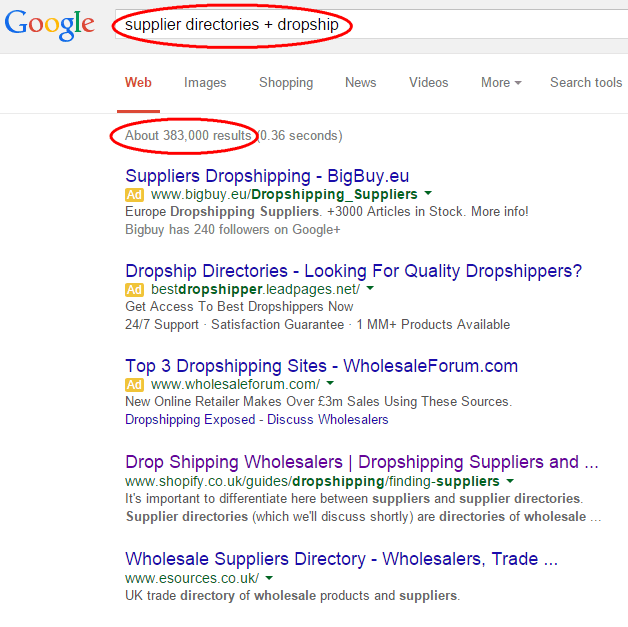 Your Customer's Security…
A thought worth considering when choosing suppliers is your customer's security. As an online seller passing on your customer's personal information to a shady third party could hurt your customers and your own reputation!
What to know for arrangement…
So you've found a manufacturer or wholesaler who could dropship on your behalf, now what?
Give them a call and ask to be put through to the person who deals with vendors for their dropshipping products. That person is best placed to answer any questions you may have in doing business with them.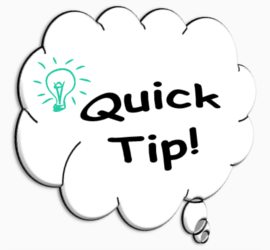 Tip for having a constructive call & a record of what's been discussed:
Have a list of all the questions you need answering before making the call, you may want to print off the ones below for ease. Note down the answers & any other questions that come to mind fuelled by the answers.
Some of the questions you may want to ask:
What are their requirements for doing business with them?

What business structure do they do business with? They may not deal with solopreneurs /self employed businesses.
Minimum order sizes? Some suppliers will require that your first or every order be of a certain value. They do this to filter the serious business owners from the dabblers who waste their time.

So what could you do if you don't know what you're customers are going to order or when? Offer to pay the minimum order requirement up front to be applied against your dropshipping orders. This way you fulfil their requirement, show your seriousness and not left with a stock of products with no orders.
What are their wholesale product prices & for what quantities?

Not all manufacturers or wholesalers will ship just one product, so worth knowing before proceeding. Plus knowing the prices will help you decide if you can make the profit you're after.
Where do they ship to?

Is it internationally? Which countries? Locally or Nationally?
Are there any special things you need to be aware of for each location?
How do they ship the orders & how much is it?

You'll need to know what shipping options they have, such as: who they use as their carrier, the timescale for delivery, are tracking numbers included & how much they charge for each option they offer. This will serve 2 purposes –
1) What options you can offer your customers &
2) How much you need to add to the cost of the product.
Are there any other fees?

There most likely will be some packaging and handling fees. These fees are normally to cover their cost of picking, packing and processing the order for you. You'll need to know what they are to add to the cost of the product.
What is their product returns policy?

Don't get caught out dealing with those that do not accept returns. You'll be the one footing the bill for the replacement.
However most reputable manufacturers will offer some sort of warranty or guarantee with a returns policy.
How & when will you be billed?

Usually your credit card will be charged for the product wholesale price, shipping, handling and any other fee associated for processing your order at the time you place the order with them.
Sometimes you may be offered an account where you pay at the end of the month or net 30 days from date of invoice or some variation of this.
How to place orders?

Can it be done online? By email? By phone? Basically you're looking for the quickest & most secure way to place your orders.
Do they have online tools to help their retailer partners?

Do they have an online catalogue? Price list?
How often are they updated?
Is there access to their real-time inventory?
Order placing?
Order tracking?
Order history?
Etc…
Looking to really Brand your business?
There is a possibility that in time and if you do enough business with your supplier, you may be able to arrange with them to use your Business' labels on the packaging.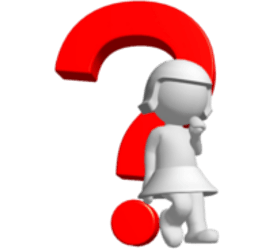 Is an online Dropshipping business for you?
We've looked at what Dropshipping is, how it works, how to find suppliers, what to know to make an arrangement with a supplier.  These and the creation of a web presence are the starting blocks.
So is it for you?
To help you decide, tick off whether you consider the following to be a Pro or a Con FOR YOU…
Off the top of my head these are things I would have to consider:
| To consider… | Pro | Con |
| --- | --- | --- |
| No Physical Store | | |
| No Stock Holding | | |
| Create Website / Store | | |
| Manage Website / Store | | |
| Find Products to Sell | | |
| Find reliable legitimate Suppliers | | |
| Make Arrangements with Suppliers | | |
| Liaise with Suppliers | | |
| No Product Handling | | |
| Keeping track of Costs | | |
| Pricing the Products | | |
| Being Price Competitive | | |
| Make a Profit | | |
| Promote Products | | |
| Ensure Customer Security | | |
| Liaise with Customers (Customer Service) | | |
| Place Orders | | |
| Manage (keep track of) Orders | | |
| Handle Returns | | |
| Handle Out of Stock Products | | |
| Take Payment | | |
| Handle Payment Chargebacks | | |
| Managing Cashflow | | |
| Time Needed | | |
Can you think of any others?
What's the outcome? Is it for you? Yes? No?
Variation of the Dropshipping Business Model
There is a trend of online resellers using a slight variation of the Dropshipping Business Model we've discussed above. They call it Dropshipping which in theory it is, with the exception of searching or forming any relationship with suppliers. It's all product driven.
There are businesses out there promoting making money Dropshipping. Where they teach people to find products on Amazon and resell it on Ebay at a marked up price & vice versa!
Mmm… I'll let you draw your own conclusions! With everything discussed here you have plenty to contemplate and assess how good a variation this is & if it is for you!
Need help with some of the terminology used here?
No worries, take a look at the Biz Glossary here >>
Have any questions? Feel free to ask them below and chime in any discussion.
To your abundance & dream laptop lifestyle! 🙂