So what is a Business?
Well we all deal with them one way or another – as an employee, an owner, a shareholder or as a customer. It's been part of our lives for centuries and will be for centuries to come. A business is also known as an enterprise, corporation, company, firm, to name a few. Whatever they are known as …
A business basically trades
goods or services or a combination of the two
to a customer for
money, goods or services or a combination of them
with the aim of covering their costs at the very least
but ultimately make a profit.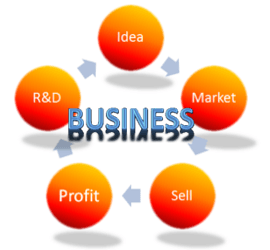 Yes, they come in all shapes and sizes –
from your solopreneur to the huge international conglomerates. But whichever business you look at that's the core of what a business is –
No matter whether they are offline, online or both
No matter what their goods or services are
No matter how they offer their goods or services
No matter what business model they have
No matter why they're in business
No matter who they do business with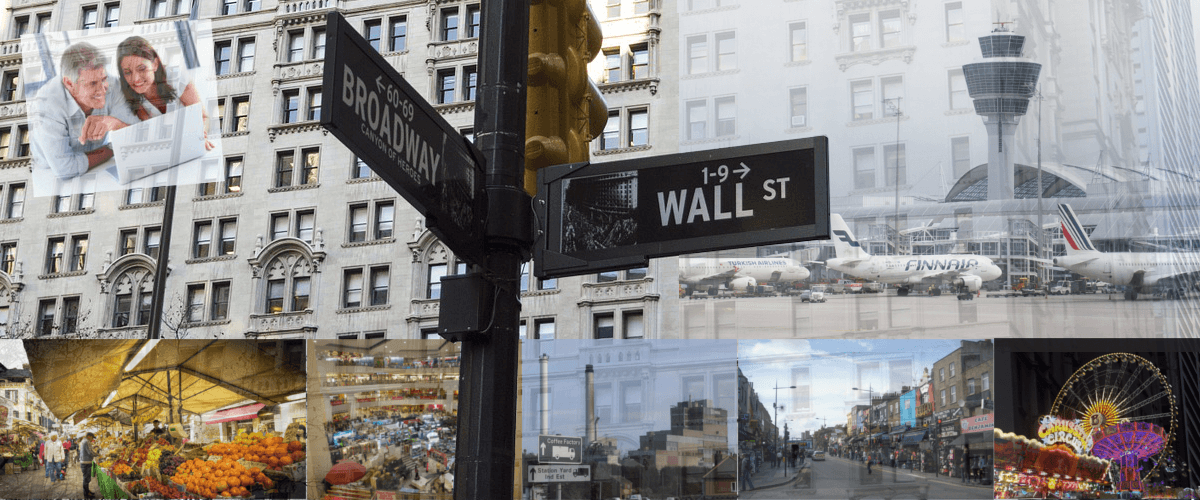 No matter what business it is, they all also have other elements which are the same:
Sales
Purchases
Marketing
Customer Service
Accounting
IT (information technology)
R&D (Research & Development)
All these elements (also known as departments) are done in-house or outsourced or a combination of both.
How much they do of each element is determined by a variety of factors, such as their:
All these factors are outlined in a business plan. It describes the 'what you want to achieve & how you plan to achieve' your business' vision, including the growth potential and financials. It's the road map for your business' future.
Let's take a look at Joe:
Joe has been an auto mechanic for a number of years and loves it. He now wants to be his own boss…
The Idea:
Be self-employed / sole trader auto mechanic
The Vision:
Have a good regular base of very satisfied customers which earns him profits double his current salary.
Business:
Size            – 1 (just him, no employees)
Industry     – auto mechanic
Type          – self-employed
Model        – Retail / Service
As it is just him he has to wear all the departmental hats in order for his business to function, not quite as simple as just turning up at his job!  Some of the things he might do in order to achieve his vision…
Departments / Elements:
Sales
Seal the deal for jobs
Raise Invoice / Receipt
Collect payment
Purchases
Necessary parts to complete jobs
Insurance
Incidentals such as stationery, coffee, cleaning equipment
Utilities
Marketing
Create & distribute sales brochures
Create & distribute business cards
Advertise / promote business
Find customers
Customer Service
Exceed customers' expectations
Be timely, courteous and helpful at all times
Accounting
Banking
Outsource all bookkeeping and year end accounting to accountants due to lack of knowledge & time
Liaise with accountants regularly to see how his business is developing in real terms
IT (information technology)
Outsource website creation
R&D (Research & Development)
Sourcing parts and equipment
Keeping up to date with everything concerning the mechanics trade
All of this is detailed in his business plan with the numbers, such as how many customers he needs, how much he needs to charge, how much he needs to start up, etc…
Businesses begin with an idea which is implemented and consistently nurtured to reach whatever level is envisioned. Along its journey the idea and vision can grow or alter or come to a complete shutdown.
Businesses contribute and affect all areas of our lives.
We now have an understanding of what a business is and the various basic elements that make up the running of a business. It might seem a lot to take in, but it's amazing how we automatically do & learn it all on our entrepreneurial journey. In future posts we'll focus on the types, creation, managing, etc… of online businesses for the individual entrepreneur – YOU!
Need help with some of the terminology used here?
No worries, take a look at the Biz Glossary here >>
Have any questions? Feel free to ask them below and chime in any discussion.
To your abundance & dream laptop lifestyle!  🙂