Wealthy Affiliate Platform FAQ's – ABOUT
This site is supported by its audience. When you purchase through links on this site, I may earn an affiliate commission at no additional cost to you. Thank You! Learn more on my disclaimer page.
Wealthy Affiliate Platform FAQ's – ABOUT
FAQ's = Frequently Asked Questions
'Wealthy Affiliate' aka (also known as)
'WA' & 'Wealthy Affiliate University' – the terms are used interchangeably.
Questions you may have
about Wealthy Affiliate are answered below
Scroll down or use these quick links to your question
Founded in 2005
Wealthy Affiliate and Wealthy Affiliate University are trading names for Niche Marketing Inc.
As at 20th May 2019 they have an A+ rating on BBB without getting accredited (paying them money) for this rating, which is rare.
Founders:
Kyle Loudoun – Vice President, Marketing Chief & Co-Founder
Carson Lim – President, Design Chief & Co-Founder
– both from Victoria, British Columbia, Canada
Senior Team:
KC – Programming Chief
Aaron – Technology Chief
Jay – Training Chief
Alongside the senior team, there are over 20 full time SUPERSTARS that actively work on the various projects and roles to bring the collective ideas to life.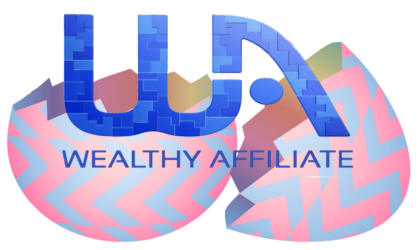 What is Wealthy Affiliate?
An online platform designed for Internet Entrepreneurs of All Levels with a focus on Affiliate Marketing
A Community – an Open Education Project (OEP) in the internet business niche, 

meaning a supportive community sharing, engaging, contributing, interacting, creating, and networking as a group.
A Training Centre – an extensive range of step-by-step training, tutorials, classes and coaching
A WordPress Website Builder & Hosting provider with integrated tools for website analysis, management, ranking and security.
An online subscription based platform for premium access
What is Wealthy Affiliate's Mission?
 

To help people succeed online!

By providing legitimate & ethical training, guidance and tools in a safe environment.

 
What is Wealthy Affiliate's History?
Wealthy Affiliate started out offering valuable keyword lists.
Today offering training & tools to build a successful online business.
Driven by Kyle & Carson's passion to helping people & listening to their members.
Take a look at the historical milestones from 2002 in my post The Evolution Of Wealthy Affiliate

Have any thoughts or questions? Feel free to ask them below and chime in any discussion.
To your abundance & dream laptop lifestyle!  
Posts in this series - WA Platform FAQ's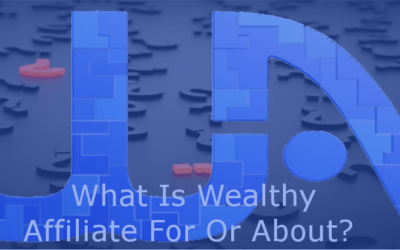 Discover what Wealthy Affiliate is for & if it's a good fit for you.
Comprehensive series of posts covering obvious & not so obvious aspects of the WA platform.
read more